Why Bartow Ford Service Is Different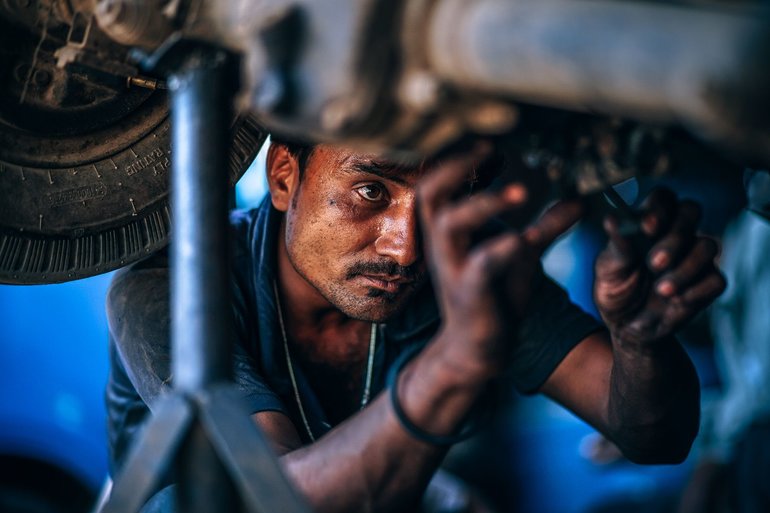 "At Bartow, you're treated like family from the moment you walk in the facility. You're greeted by every person you come in contact with, whether you're working directly with them or just walking past them. They want satisfied customers and they go the ex
"At Bartow, you're treated like family from the moment you walk in the facility. You're greeted by every person you come in contact with, whether you're working directly with them or just walking past them. They want satisfied customers and they go the extra mile to ensure they live up to their reputation."
This is just one of many reviews praising our exceptional customer service. For the past 68 years, customers have trusted Bartow Ford to help them purchase new and used cars in Lakeland, FL, knowing they can count on them to maintain and repair their cars, trucks, SUVs, and vans long after the purchase. Here are a few things that set Bartow Ford apart from the rest.
A Community Focus
In 1948, three brothers started Bartow Ford to sell used vehicles to offset the post-World War II automobile shortage. While many things have changed in the more than half a century since then, Bartow's community focus has remained the same. Often the very customers bringing their vehicles in for service have been visiting the location for years, and this history allows Bartow to deliver a level of service not available from a newer dealership.
Top Talent
History isn't the only reason Bartow Ford's service department is one of the best in Central Florida. The department includes nine Master Certified technicians and two Senior Master Certified technicians, giving our team the expertise necessary to solve any issue from a basic oil change to a serious engine repair.
The Extras
Bartow Ford has a full supply of parts on hand to keep wait times as short as possible. However, while technicians are working, customers are welcome to utilize our free Wi-Fi, visit our cafe, or bring your kids over to the children's playroom. We also offer the convenience of scheduling appointments and after-hours drop-offs via email. By leaving their keys in an envelope in the drop-off slot, customers can leave their vehicles at their convenience, knowing their car will be repaired while they're at work.
For new and used cars, Lakeland FL residents can count on Bartow Ford for a full selection. Long after their purchase, they can enjoy top-quality service at a dealership that truly cares about its customers, because at Bartow Ford, we're different and we prove it.