What Safety Features Should You Look For?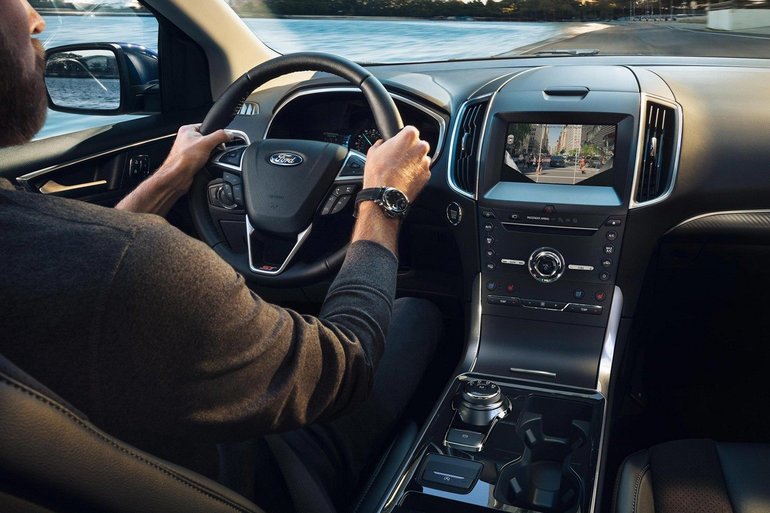 When you start shopping for your next car, make safety a priority. Because safety features are constantly changing, your Lakeland area Ford dealership, Bartow Ford, can help you decide which safety features to prioritize. We want you to leave our lot feeling safe and secure in your new car.
Specific Seatbelts
Every car comes with seat belts, so why do you need to give them a second thought? Well, as technology and cars have advanced, so have seatbelts! The latest seatbelt designs have improvements that enhance their protectiveness and increase comfort. Adjustable upper belts make it possible to move the shoulder strap to fit your size, minimizing discomfort. Look for seatbelt pretensioners, which retract your seatbelt almost instantly and remove any slack in a crash. There are also energy management features that can provide slight give on the seatbelt in a crash, stopping the belt from causing too much force on your shoulder or another area.
Airbags
Like seatbelts, all modern cars have airbags. But unlike seatbelts, airbags have different options. The more airbags that your car has, the better. Just remember — because of airbags, you should never place children in the front seat of your car.
All-Wheel Drive
Not everyone wants all-wheel drive in their car, but it's an excellent safety feature. All-wheel drive sends power to both the rear and front wheels, maximizing traction. Just remember that you must also have traction control for all-wheel drive to stop the wheels from slipping when you apply extra power during acceleration.
Other Features to Look For
You should make sure that your chosen vehicle has head injury protection, head restraints, an antilock brake system, traction control, and electronic stability control. Don't forget to also consider the structure of the car in question, including the presence of a sturdy cabin and crumple zones.
You may also want to check that your chosen car includes advanced safety and driver-assistive technologies, such as a backup camera, rear cross-traffic alert, lane departure warning, and forward collision alert. These are becoming more and more standard, making it easier to find a car with these advanced features.
No matter what safety features you want in your next vehicle, we're here to make sure you get them. Visit your Lakeland area Ford dealer, Bartow Ford, or give us a call at 800-303-4016.