What's in a Ford Truck Classifications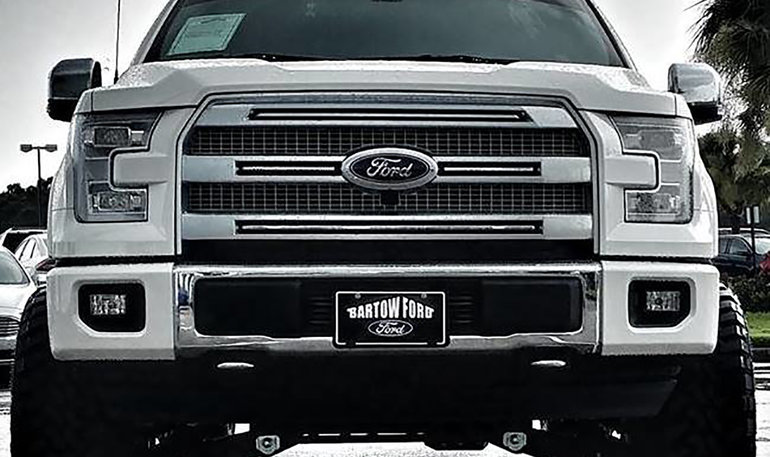 Don't just shop at any car dealers in Lakeland, FL for your next truck. Find a dealership like Bartow Ford that has nearly 70 years in the business, and we want to get the best vehicle for you! Our experts have put together some details behind truck classifications of the entire "F-Series" of Ford Trucks to help you determine which is best for you.
Ford F-150
The simplest package for a truck, and the most commercial for a good reason. It's lightweight: 6K to 10K pounds, but with the most cabin space for families, but capable of hauling everything from lumber to appliances, and even furniture.
Ford F-250
This step up pushes the envelope in weight with a heavier-duty chassis for the larger loads and more beefed-up suspension systems. Another way of thinking about it is this: the 150 can carry one fridge; the 250 can probably carry two.
Ford F-350
Even bigger still, at a massive 1 ton in weight. A family who needs a high amount of carriage capacity would love this vehicle, and it is the perfect truck for many commercial applications — and no CDL or other license is required.
Ford F-550
Ups the weight value and space for more storage and tow. Simple as that. Even in comparison, the 550 is considered a "medium truck" and still allowed for families, but with the option of carrying much more than family furniture. Plumbers and contractors often can get by with owning a 550 without a problem.
Ford F-650
You can't get much bigger than this one from a family perspective, as this is the only super-heavy-duty truck from Ford you can still drive without a CDL, sitting at a Class 6 standard. It's basically a freight truck, but smaller than the….
Ford F-750
With this truck classification, you'll need a commercial driver's license (CDL). Truckers use this class for purposes of logistics and distribution of some of the heftiest loads. You can indeed own one, but to drive one, you'll need that specific license. Poundage sits anywhere between 26,001 to 33,000. That's a pretty big freight truck.
The important thing to understand is this classification system derives from the maximum weight the truck can handle. Which begs the question, how big are we talking, and why? If the 150 is more your flavor, chances are you're all about the pickup, but for a family. The higher up you go, the more business-related you get. The 350 and 550 models are often used by those in the service industry like contractors. The 650 and 750 models are ideal for the CDL truckers supplying our industries with all their materials.
So, which have you decided on? Still not sure? Our friendly award winning sales staff would be happy to help find the right truck for you. Not all car dealers in Lakeland, FL can service you the way Bartow Ford does. Come on by to check out our extensive inventory, and we'll show you why we're different.