Welcome Back: A First Look at the 2019 Ranger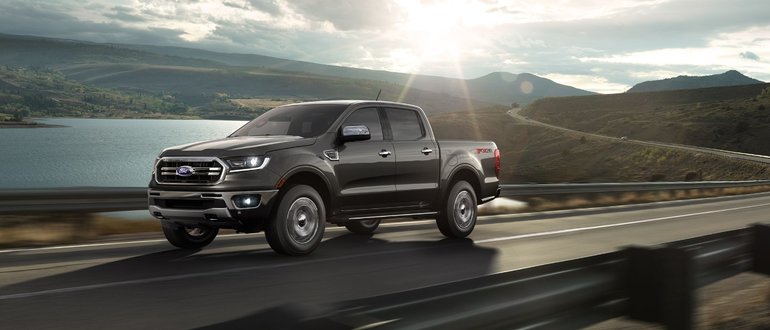 Visitors to our Winter Haven-area Ford dealership are eagerly awaiting the long-overdue release of a new Ranger, Ford's compact pickup truck. Durability has always been an important part of the model's build, but that doesn't mean it can't offer the latest tech features, as well. Keeping in mind the active lifestyle of the Ranger owner, Ford has reimagined the midsize pickup for today's drivers. If you're thinking about upgrading to the latest Ranger once it arrives, here are a few essentials to know about the upcoming model.
Built Ford Tough
The Ranger may be built for everyday use, but Ford ensures it meets its "Built Ford Tough" standards. The steel body, bash, and skid plates on the undercarriage are designed to allow you to enjoy long weekend camping trips over rough terrain. The 2019 Ranger comes with four drive modes: normal, grass/gravel/snow, mud/ruts, and sand. If a day at the lake or beach is your preference, the waterproof storage under the rear seat will provide a dry place for your gear.
Appearance and Comfort
In addition to durability, the 2019 Ranger has all the options you need to get around in comfort. Four doors make it a great option for transporting friends or family, and eight different exterior colors let you choose the look that matches your own personal style. There are also three separate models: Ranger XL, Ranger XLT, and the Ranger Lariat.
Ford Innovation
As you drive, you'll have the advantage of the latest assistive driving technologies. The ranger includes blind spot detection that extends to any trailer you're pulling, cruise control that automatically slows down when the car in front of you slows, and a lane-keeping system that can keep your vehicle safe if you start to drift. Once you arrive at your destination, your Ranger will help you stay connected to the outside world. A built-in Wi-Fi hotspot allows you to connect up to ten devices, with ranges of up to 50 feet outside the vehicle.
As customers of Bartow Ford await the upcoming release of the 2019 Ford Ranger, these small details can give them plenty of time to prepare. With so many exciting features, the Ranger is likely to receive a warm reception once it goes on sale.