Vehicle Spotlight: Ford Escape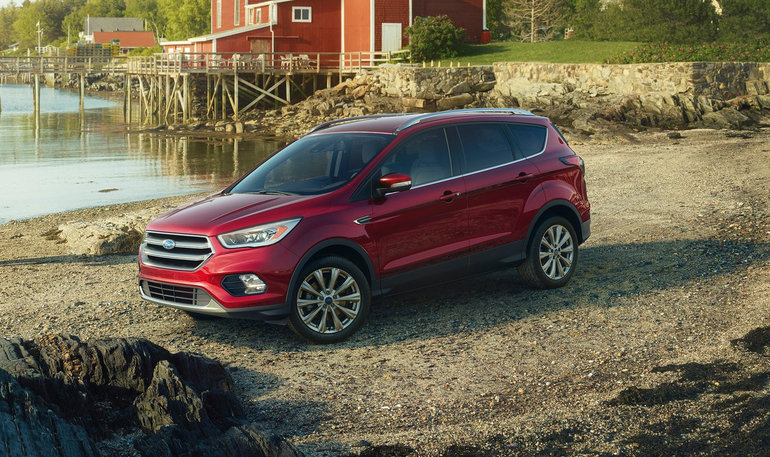 The Ford Escape established the compact SUV landscape as it was today when it debuted in 2000, forever redefining what a sports utility vehicle could look like and how it could function. Ever since, this model has seen steady revisions and some monumental upgrades, including a distinct aesthetic change in the 2017 model year edition. While there are plenty of quality used cars in Lakeland FL, the newest Ford Escape models we have at Bartow Ford are some of the best available. Let's talk about the latest edition and the innovation that it brings.
Engine Options
There are three engine options for this year's model:
Base: 2.5-liter, non-turbo, four cylinder engine (the same as last year's model)
Mid-Level: 1.5-liter, turbo, four-cylinder engine
Top-Tier: 2-liter, twin-scroll turbo, four-cylinder engine
The top of the line engine can output up to 245 horsepower, which is five more than that of the previous year's model. Each engine provides a bit different feel, and all provide the same amount of fuel efficiency. You will get anywhere from 21 to 23 mpg in the city, and 28-30 mpg on the highway, depending on which system you choose.
Interior Specifications & Features
You can expect to ride very comfortably given all of the room afforded to owners of the new Ford Escape. Starting from the front, the driver and passenger will have 43.1 inches of legroom, while those in the back seat will have a total of 37.3 inches. As for headroom, every passenger will have 39 inches, which means no kinks in your neck! Regarding technology, you will be pleased to know that new models are now running Sync 3 on the infotainment system. That means you can connect your phone to Apple CarPlay and Android Auto to have a full-featured experience. There are also your usual amenities to take advantage of, like Bluetooth and USB connectivity.
If it's safety you crave, you'll love its adaptive cruise control with a forward-collision warning and brake support, lane-departure warning and lane-keeping assist, and drowsy driver detection systems. Plus, an enhanced active park-assist system is available, which, steers the SUV into parallel and perpendicular parking spaces while the driver operates the pedals and transmission. It also includes park-out assist.
The advancements and innovations made in the 2017 Ford Escape are certainly enough to warrant a visit to Bartow Ford. We are the best dealership for new and used cars in Lakeland FL, and we're ready to help you hop in the ride of your dreams. Visit us at 2800 US 98 North, or give us a call at 800-303-4016, Monday through Saturday