True or False? Debunking Common Car Myths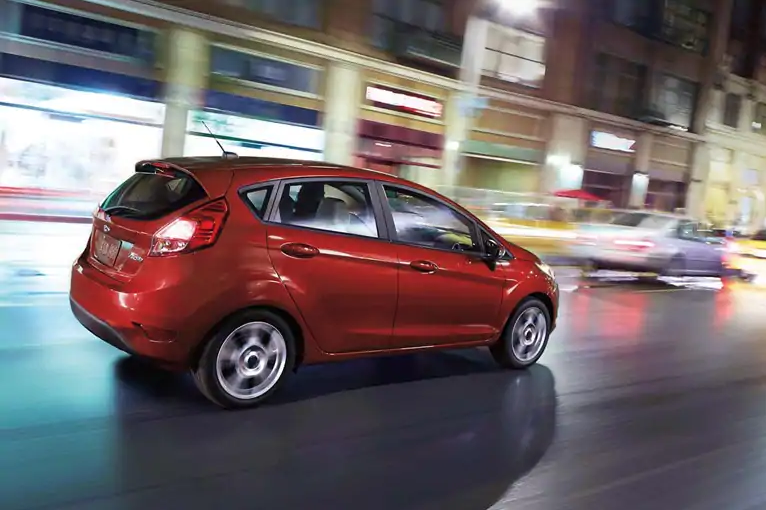 If you see a car with one headlight, punch the roof of your car and say "padiddle" for good luck. Tap the roof when you drive through a yellow light. The color of your car can cause you to get more tickets. Driving is full of superstition. Have you ever wondered what's fiction and what's fact? Bartow Ford, your Winter Haven area Ford dealership, takes a look at some why some common car myths simply aren't true.
Jet fuel makes your car more powerful.
The average jet has a cruising speed of just over 500 MPH, but that speed isn't from some magical property found in jet fuel. Putting jet fuel in your tank won't help you reach 500 MPH; cars simply aren't designed for it. All jet fuel will do is make your engine stall.
Using your cell phone while getting gas can cause an explosion.
When cell phones started to become a common things, rumors started that if you were on a call while pumping gas, you could trigger an explosion. As cell phones turned into smartphones, it wasn't just a phone call that could cause your car to blow up; something as simple as checking your email could engulf you in fire. This myth is actually based off of a 1999 chain email. In reality, there are no documented incidents of cell phone use and pumping gas ending in flames.
Red cars get more speeding tickets.
The color of your car means nothing to the cop who pulls you over. In theory, this makes sense; red is an eye-catching color, so a speeding red car might make a police officer pay attention more than a black car. In reality, it's white cars that get the most tickets.
Police cars are secretly super fast.You turn on the news, and there's a car chase going on. You watch the police cars corner the offender easily; police cars are super fast, right? In actuality, police cars are just as fast as the car sitting in your driveway. They're not secretly equipped with a super-fast, high-performance engine. Most likely, they have the same V6 engine that's in your SUV.
Now that you can separate fact from fiction, you're ready to become a car owner! Stop by your Winter Haven area Ford dealership, Bartow Ford, and meet our exceptional/highly qualified team. From what your car color says about you to Fords on the big screen, we're happy to answer all your questions and guide you to the perfect car for you. View our models online or give us a call at 800-303-4016 and set up a test drive.