Top 5 Ways to Take Better Care of Your Ford in 2017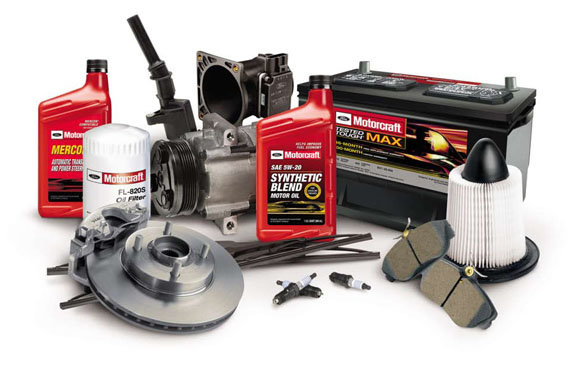 We're already well into 2017, which means there is limited time to get your resolutions into check! If your resolution was to find ways to better take care of your Bartow Ford used car or truck, then you're in luck. Through our decades of experience, we're able to suggest the top five ways you can ensure your Ford stays in the best shape possible. Let's get started.
Keep Your Car Clean and Tidy
It sounds basic, but it is important. A dirty vehicle inside or outside will allow grime to build up, which can damage your paint job, your lining, and nearly everything else. Invest in a good car washing liquid, grab a vacuum, and get going. Plus, keeping your car clean will make it look newer!
Change the Oil
Regular oil changes are one of the most important ways to maintain your vehicle. Set reminders to help you remember when your last oil change occurred. If your engine isn't well lubricated, dirt can collect inside and damage it completely. Read your owner's manual for the suggested replacement interval for your car or truck. With our Quick Lane, we can make oil changes a breeze without requiring any kind of appointment.
Check Tire Pressure
Ensuring that you're running at the adequate tire pressure is essential. If your tires are too flat, you'll be forcing your engine to work harder and your fuel economy will be greatly affected. Stick to what the owner's manual suggests, or take a look at the side of the tire where the recommended pressure is written.
Replace the Brakes
Changing your brakes every 25,000 miles or so is a good way to ensure you are driving safely. A bad brake pad is one that has worn down and is making grinding noises. If you don't replace the pads, you'll be putting yourself and other drivers at risk.
Change the Air Filter
An easy, simple measure you can take to prolong your vehicle's life is changing the air filter. It is important that the filter is clean, and it's really simple to change. If you're running a dirty filter, your car or truck isn't running its best because the engine isn't getting the air it needs.
As 2017 brings in an attitude of change, take advantage of it! Make advances in the care of your Bartow Ford used car or truck to ensure they last you a long time. Visit us at 2800 US Highway 90 North for any repair or maintenance you may need Monday through Saturday! While here, you can enjoy free Wi-Fi, our in-house cafe, and superior service. For more information on service, contact our knowledgeable service department.