The Best Off-Road Guide for Your Ford Truck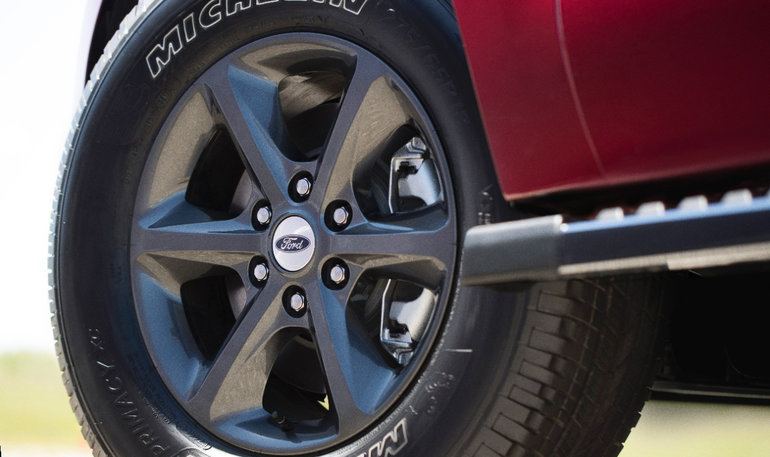 If you have a Ford in Lakeland, FL you might want to take it for an off-road adventure. The experts at Bartow Ford have put together a list of tips you should consider before taking your vehicle off-roading.
Before You Go Off Road, Prepare Yourself
You'll want a to make sure your gas tank is full, you pack a rope for towing, a shovel, a spare tire that is filled and ready for use, a kit to change your tire, an air compressor, a compass or GPS system, and especially a smartphone. Try to go off-roading with a convoy. Two or more vehicles are always better than one.
Know Your Vehicle, Inside and Out
You'd be surprised at how many seem not to consider this tip at all. Off-roading is a baptism by fire for not just you, but your Ford. It is important to know all the features and the technology available to you and how much clearance you need for tight spaces as well as your vehicle's water wading ability, how much ground clearance it needs, and what are the appropriate approach and departure angles.
Your Tire Pressure Matters, But Not in the Way You Think
By reducing your tire pressure, it allows the tire to evenly distribute the vehicle's weight, allowing you to get more surface traction while navigating on softer surfaces such as sand or mud. You'll be bumping around a lot more, so the decreased pressure will cushion your bumps and help prevent a popped tire. Think of it as a bouncing basketball. The more pressure, the more bounce. When off-roading, you want less bounce and to avoid sharp turns.
Low Range Gears Are Your Best Friends
You typically see those "1," "2," or "3" gears on every vehicle. The lowest speed is the lowest range, spinning your tires the slowest but with the most power available, which is why you want to use those gears when going uphill. Your car won't stall. The same applies to off-roading. Using the lowest gears gives you more control over your vehicle at lower speeds than you're accustomed to driving on regular roads. Hence why you use them.
Paying Attention to Your Speed
When off-roading, you should take your time and drive as slow as possible. It might sound unexciting when off-roading, but in situations where you have to react quickly, the slow pace may save your life and your vehicle. Of course, ascents and inclines require a bit more petrol, which is fine, but remember, this isn't a Monster Truck Rally.
Check a Water Crossing Before Crossing
You don't know how deep it is, so just take the time to inspect it, and then drive slowly through it. You never know what could be lying underneath that water crossing.
Different Terrains Require Different Driving Styles
Sand is a whole lot different than snow, mud, or grass. The good thing is that, for example, Ford's Everest's TMS can be set for certain modes, such as sand mode, which keeps your momentum while driving at high engine RPMs (so you don't sink). For snow, mud, or grass, traction control is crucial, reducing wheel slip and sensitivity. And lastly, driving on rock mandates the best possible control at low speeds for suspension absorption.
Don't Be Afraid to Turn Around
Be sure you are taking the safest route. If things get too difficult, there is no shame in turning around.
Check for Legality and Regulations
It is important to pay attention to property lines as you don't want to get in trouble and possibly face fines for off-roading somewhere that is not permission for your use.
The rest is all up to you and your sense of adventure! Driving a Ford in Lakeland, FL, off-roading isn't a science, but an experience. Enjoy the adventures your Bartow Ford vehicle can take you on.