The Bartow Ford Difference: Over 60% of Our Techs are Master Certified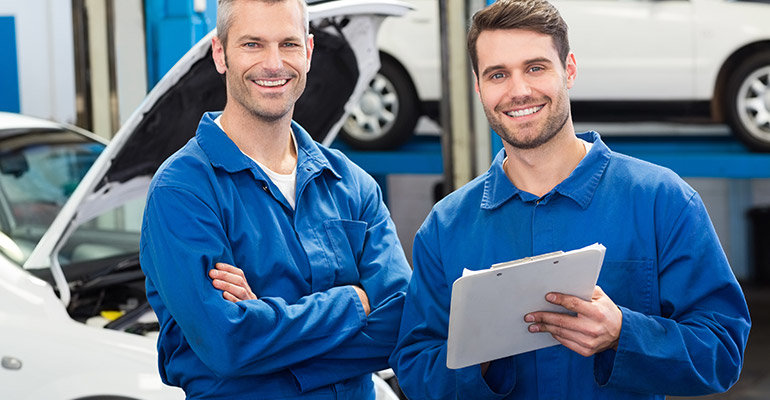 At Bartow Ford, we want to be able to offer our customers what other dealerships cannot: quality new and used cars in Bartow, and quality service. The people responsible for ensuring our service lanes, including our top of the line Quick Lane, is running efficiently and without problem are our technicians. Our group of techs is experienced in what they do and over 60% of them have been Master Certified by Ford.
A Master Certified tech is someone who has proven their ability and grasp of how vehicles work and have the years of experience behind them backing it up. This unique group of individuals is certified to work not only on Fords, but vehicles of other brands as well, such as Lincoln, Mazda, and Volvo. Reaching Master status is not easy, but it's what it takes to work at one of the leading Ford dealerships around the country.
Becoming a Master Certified tech requires a great amount of effort. These individuals are considered experts in their field and are highly sought after. We are extremely lucky to have so many of them on our team, in addition to the rest of our technicians who are looking forward to reaching Master Certification in the future. In order to become a master tech, you must have several years of experience under your belt, you must pass at least 8 different exams, and preferably have a related degree from an accredited institution.
On top of these requirements, technicians must also have excellent communication skills, mathematical skills, knowledge of all diagnostic tools, and much more. The necessary requirements for being a tech are tough, but doubly so for Master Certified technicians.
When customers bring us their used cars in Bartow, they expect their vehicles to be worked on by someone who is knowledgeable and will correctly diagnose any issues that may need attention. We aim to provide that every single time and with every single customer. Bring your vehicle to us today if you've been experiencing any trouble. Our servicing center is open Monday through Saturday for your convenience. There's no need to call ahead for our Quick Lane service, just show up!