Staying Safe on Wet and Flooded Roads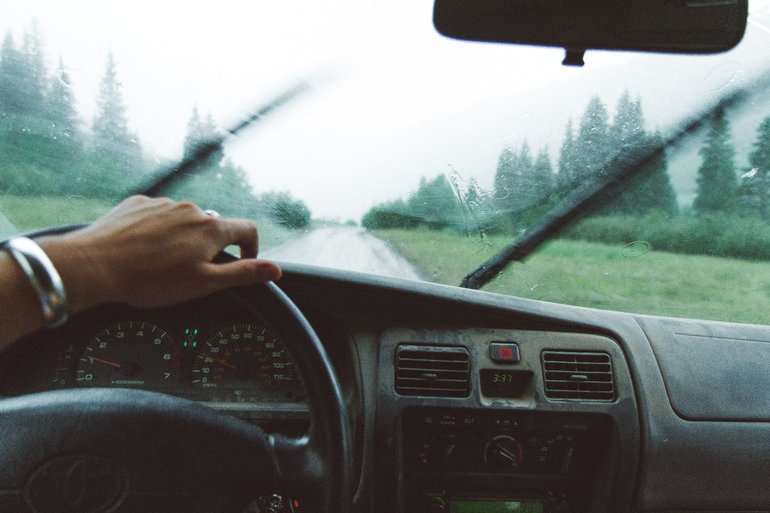 No matter how long it's been since you first got behind the wheel, it's always a great idea to refresh your memory on how to stay safe when driving on wet or flooded roads. In addition to choosing a reliable car with good traction from your Lakeland area Ford dealership, follow these tips to remain in control when the weather is less than perfect.
Potential Issues to Be Aware Of
When driving in inclement weather, it's important to be aware of any potential issues. Rain can hide bumps in the road like potholes. The wet road also means that there is a thin film of water separating the asphalt and your tires, which can lead to hydroplaning. Driving on a rainy day means reduced visibility, both from the rain and fogged windows. To top it all off, other drivers will be distracted in the slick environment.
Increase Your Following Distance
Remember that you cannot expect to use the same following distance in both dry and wet conditions. In wet conditions, there's less traction on slick roads, so you will need extra time and distance to come to a complete stop. This means that if the car in front stops suddenly, you will need more room to do the same than you would in dry conditions. Double your following distance from two seconds to a minimum of four seconds.
Drive Slowly
To minimize the increase in stopping distance during the rain, drive your car slower than normal. This means no speeding! Driving slowly will help you remain in control of your car even though you have less traction than normal. Simply put, driving slowly reduces the risk of hydroplaning.
Use the Right Lights
If your wipers are on or there is rain falling, your headlights should be on. Remember that daytime running lights are not enough to see and be seen in the rain; you need your actual headlights. Just be sure to opt for the low beams if other cars are around so you do not blind other drivers. Most importantly, do not drive with your hazard lights on. Not only is this unsafe since it is a distraction, but it is also illegal in Florida.
The team at your Lakeland area Ford dealership, Bartow Ford, can suggest a car with excellent traction for your drives in stormy conditions. Just visit us in person, check out our online inventory, or give us a call at 1-800-303-4016.