Service Spotlight: Get Your Car Ready for A/C Season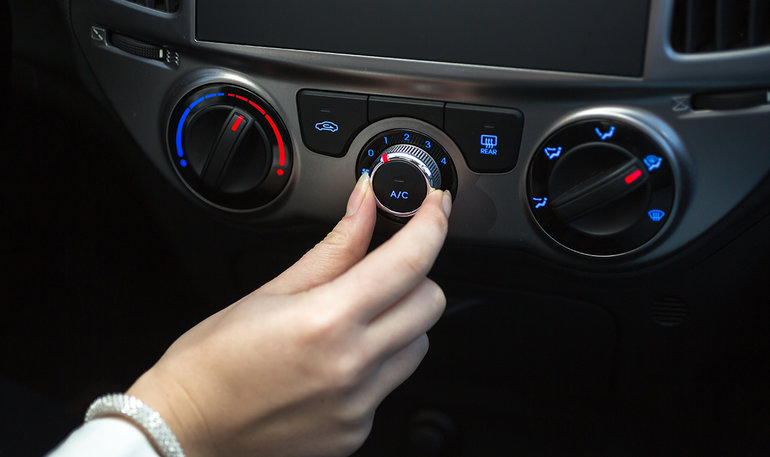 Summer is at full throttle, and we're willing to bet some of you out there are regretting not getting your car's A/C issues addressed earlier! Well, fear no more, and sweat no more either, Bartow Ford is here to help! We inspect, diagnose, and service A/C system problems in the used cars of Bartow every day, so we know a thing or two about what makes cars and trucks go bonkers in the summer. Check out these tips to figuring out what exactly is wrong with your vehicle, and then take it to a professional that can make the appropriate repairs.
Signs To Look For
If you already know that your car or truck has an A/C issue, don't wait any longer to take it over to a mechanic that can adequately address the problem. If you are questioning whether or not there is an issue, but aren't sure, here are some important signs to look for:
Ice build up on the compressor
Air is blowing at low power
A loud grinding noise when turned on
No cold air
Moisture inside the vehicle
These problems are usually due to one of the following reasons: a dirty condenser, low refrigerant, or leaking refrigerant.
What To Fix
The condenser is critical for your air conditioning to be functioning correctly. It must be maintained to the point where there is no dust, dirt, or moisture on it blocking cold air from passing through the vents.
When it comes to leaks or low coolant, there may be a multitude of variables at play, which is why having a professional take a look is important. Low coolant could be due to the system drying out after the heater being used throughout the winter and spring. That would leave your A/C without the necessary amount to produce cold air.
We know exactly how hot these Florida summers can be, which is why we understand the pain you may be going through at this very moment. Stop driving in a puddle of sweat and bring your used cars to Bartow Ford as soon as possible! We are open Monday through Saturday, giving you ample opportunity to get your A/C fixed right away. Visit our location at 2800 U.S. 98 North.