Prepare Your Car for a Summer Road Trip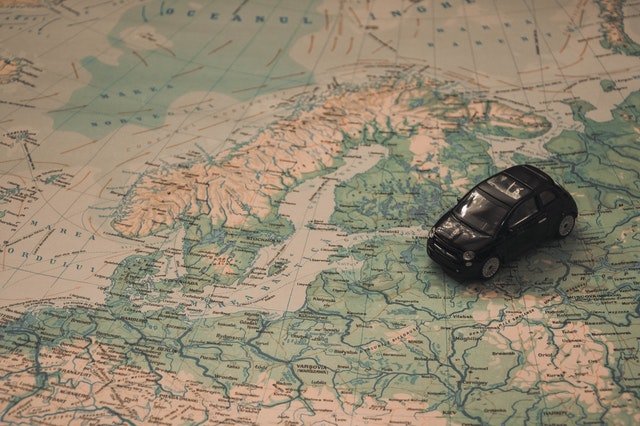 With summer quickly approaching, this is the perfect time to start getting your car ready for a road trip so you can make the most of the gorgeous weather and any time off. In addition to choosing a destination and planning your route, you should take your car to the service center at your Lakeland area Ford dealership, Bartow Ford, to get it ready for the trip as well.
Start with an Inspection
The first and most important part of getting your car ready for a summer road trip is to bring it to your service center for an inspection. Ideally, you should already be up-to-date with maintenance like oil changes and tire rotations, so it should be a quick check. If necessary, this is the time to catch up with that scheduled maintenance so you can enjoy a worry-free road trip — and maximum fuel efficiency.
During the inspection, your mechanic should check the fluid levels and quality of fluids, check the tires, and inspect the air conditioning system and battery. Try to do the inspection at least a few weeks before your road trip so that there is enough time to make any necessary repairs.
Protect Your Car
Once you confirm your car is in good shape, it's time to make sure it stays that way during your road trip. Consider buying accessories like seat covers, cargo mats, and mud flaps (depending on where you will go) to minimize damage during the drive.
Consider Other Accessories
This is also the time to go through your mental list of useful accessories and confirm you have everything. Important ones to consider include a roof carrier for cargo or bikes, towing-related accessories, cargo organization, and tablet holders.
Load up Your Car
Your final step to get your car ready for your summer road trip is to load it up. Make a plan so that you have snacks and activities within easy reach during the drive to keep you alert and help the time pass. If you have a long road trip planned, organize the cargo area so the items you will need first are most accessible.
Before you head out on your road trip, let the team at your Lakeland area Ford, Bartow Ford, inspect your car, change your oil, and check your tire pressure so that you do not have any problems along the way. You can make an appointment on our website or by calling 800-303-4016.