Night Owl Service! - Open 'Till Midnight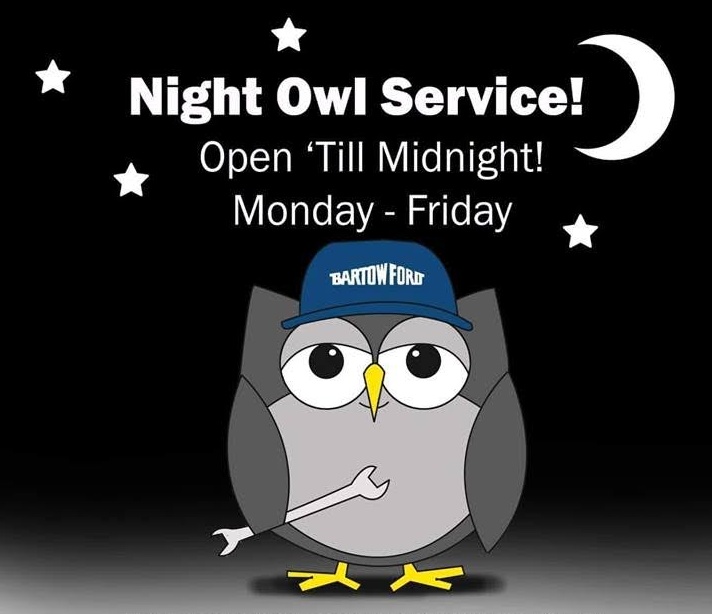 Book your appointment or contact us by phone today.
At Bartow Ford, you can get great service until midnight. Available Monday to Friday.
That's right, convenient service when you need it... no need to rearrange your life!
Diesel Oil change for only $89.95
Only at Bartow Ford can we do preventative maintenance service on all vehicles, including the heavy-duty commercial fleet vehicles.
Our service includes:
Oil change

Tire rotation

Tire replacement

Alignment Filter replacements

Fluid exchange services (transmission flush, coolant flush, etc.)

Brakes

Belts

Hoses

and general light repairs
To accommodate any non-Ford vehicles, we recommend you schedule before 4pm to make sure we have time to order the parts you need.