Lakeland New Car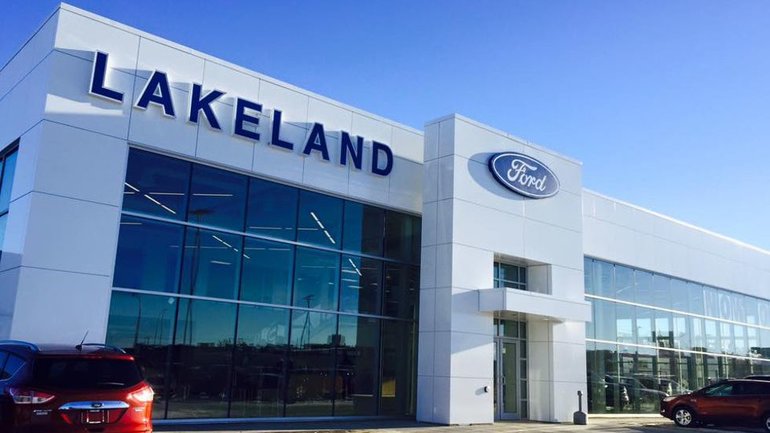 Why should you shop at Bartow Ford? The answer is simple. We're different, and we prove it. From the Lakeland new cars we offer to the service we provide our customers, we strive for excellence. Our dealership has been awarded numerous awards from Ford for our commitment to our customers and our success as a supplier of Ford vehicles. Let us show you why the community loves shopping with us.
Our Cars and Trucks
There's no reason to stop by a dealership if they haven't got the cars or trucks you want. That's why Bartow Ford offers you fantastic options to choose from, including the latest and greatest as well as affordable pre-owned vehicles. That means we're capable of meeting any customer's needs and requirements, including yours. We cater both to regular consumers as well as those who need to make commercial purchases and repairs.
Servicing Center
We're equipped with state-of-the-art tools and technologies to address any issues your vehicle may be facing. And thanks to our fully stocked in-house parts department, we can find just the part your vehicle needs without having you wait days or weeks for it to arrive. That's how we can offer perhaps our most popular service, the Quick Lane. Without having to wait long, or even making an appointment, you can bring your vehicle for regular maintenance and repairs. It's a service that no other dealership in the area can match.
Quality Mechanics & Staff
We wouldn't be a renowned dealership if it weren't for the service we're able to offer to our customers. We are proud to employ seven Ford Certified heavy duty and diesel mechanics, more than any other dealer in the area. Their expertise is unparalleled, and we're so thankful to have them working on your vehicles. The other 200+ employees working in the Bartow Ford family are equally as important to our success. They are the ones who help you find the right vehicle and the ones who help you find the appropriate financing to make your purchase. Without them, we couldn't offer you the quality service that we're known for.
If you're looking for Lakeland new cars and haven't been to Bartow Ford, there is no time like the present! We're located at 2800 US Highway 98 North and are open Monday through Saturday for your convenience. You can even browse our new inventory online before you drop in!