Know Your Dashboard: Warning Lights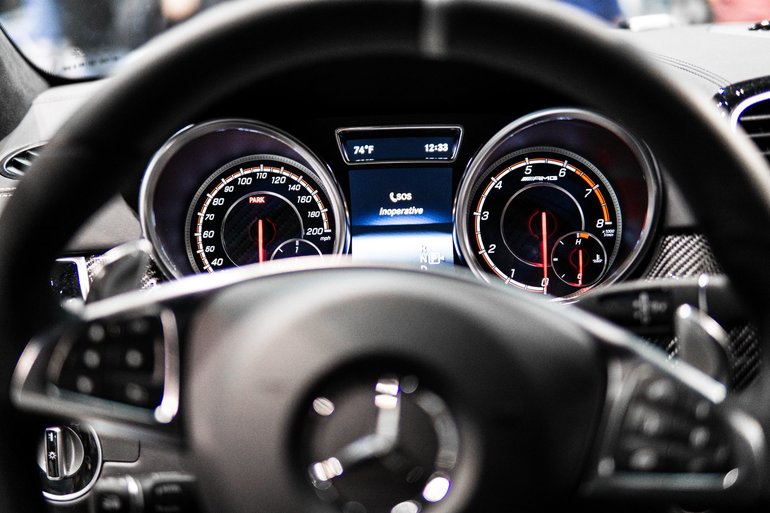 As a driver, you know that the warning lights on your dashboard are there for a reason, but you may not necessarily understand what each light means. Taking the time to learn the meanings behind the most common dashboard warning lights will let you know when you can schedule a service appointment at your convenience and when you need to bring your car to your Lakeland area Ford service center immediately.
Anti Lock Brakes
When the letters "ABS" illuminate, this indicates something related to the antilock brake system is unusual. This light should always turn on when you start your car then turn off after several seconds. If it remains on, this indicates a potential problem with the braking system.
Brake
If you see the word "BRAKE," either you have your parking brake on or your brake fluid is low. Some cars may not have the word "BRAKE" and will instead have an exclamation mark within a circle inside parenthesis.
Charge System
If your engine is running and you see a car battery appear on your dashboard, this indicates some sort of problem with the charging system. You will need to take a look at your generator belt or have a technician do so.
Low Tire Pressure
The warning light for low tire pressure is a circle that appears flat with an exclamation point within it. Like many other lights, it will always turn on when you start your car and turn off soon after. Only worry about the light if it stays on or illuminates while driving.
Power Steering
You can tell the warning relates to the power steering system if you see the letters "PS." As with the ABS, the light should appear when you start your car but then turn off. If it turns on while driving, have a mechanic look at your power steering system.
Seatbelt
Most people recognize the seatbelt warning light, which is a person sitting down with a seatbelt on. It is a reminder that everyone needs to buckle up and will illuminate if the buckle is not in place. It may also include a noise, such as beeping.
Whenever you are unsure what a warning light means, feel free to bring your car to our service center. Our technicians can let you know what the light indicates and take care of the underlying issue so you don't have to worry about anything while driving around town. Make an appointment at our Lakeland area Ford service center or learn more about the offerings at Bartow Ford by calling 800-303-4016.