Keep Your Pets Safe on the Road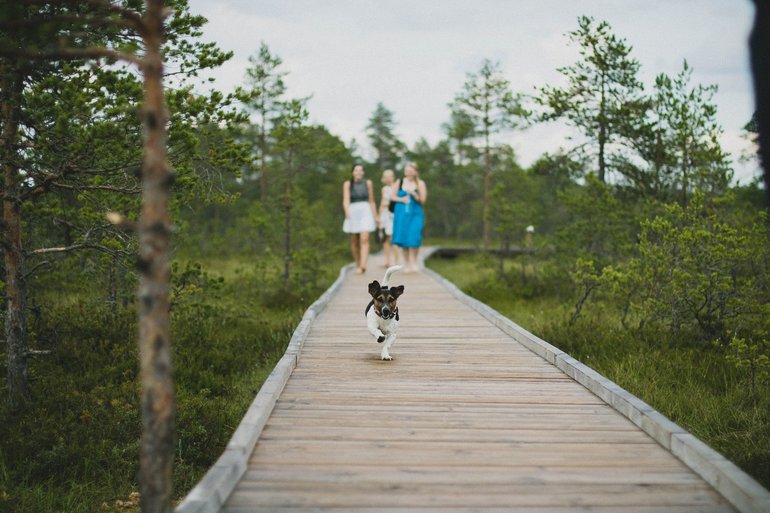 Pets are a part of the family, and to some, a family vacation wouldn't be complete without them – but with vacation comes travel. More people than ever are taking their furry friends on trips with them and although flying is a growing option, many pet
Pets are a part of the family, and to some, a family vacation wouldn't be complete without them – but with vacation comes travel. More people than ever are taking their furry friends on trips with them and although flying is a growing option, many pet owners prefer the flexibility that comes with traveling with a pet by car. Check out these tips from Bartow Ford to keep your pet safe while on the road.
Plan Ahead
Long before you leave on your trip, your pet should be an important part of your planning process. Before booking, make sure each place you plan to stay at not only accepts pets, but also accommodates them well. Will you have a safe area for your dog to use the bathroom? What are the restrictions on your pet's stay? You'll also need to have plenty of food, water, and treats to last the duration of the trip, as well as bringing any medications along.
Pet safety in the vehicle is another important factor. Four-legged friends are safest when travelling in a crate in the car. Make sure the crate is large enough for your pet to stand up, turn around, and lie down in. If you prefer to keep your pet out of a crate, always use a harness and keep him or her in the back seat, away from airbags.
Safety First
Once you're on the road, it's important to put pet safety first. Never leave your pet unattended in a vehicle, even if you think it is safe to do so. Make sure you keep a collar on your pet with a tag that has your contact information. When you're out for a walk, keep your dog on a leash at all times, and watch carefully for other animals nearby.
Dehydration can also be a risk, especially if you're vacationing in an extremely warm area. Make sure you keep water available at all times for your pet, and stop frequently when traveling in the car. Go light on feeding during travel days, however, since some pets can fall victim to motion sickness.
Car dealers in Lakeland FL want to make sure pets stay safe while vacationing with their families. With advance planning and extra precautions, pet owners can enjoy the benefits of traveling with Fido without any of the risks.