Get Your RV Ready for Summer Adventure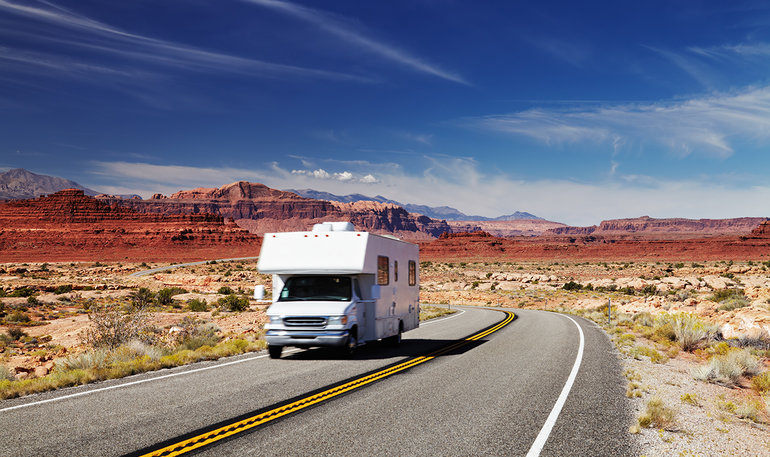 Owning an RV isn't enough. We must also have the time to make good use of it and have fun with our loved ones. Fortunately, the summer is one of the best times of the year to take a vacation from the mundane and take full advantage of our recreational vehicles. Today Bartow Ford is going to show you what you need to do to service RVs in Bartow and how to ensure that they are ready for a summer adventure!
Fluids
Ensure that you are checking the level of all of the fluids under the hood, such as your oil, brake fluid, and power steering fluid. Ask our experienced service team for help as they are trained to service both gasoline and diesel RVs. Besides those under the hood, there are even more systems to check, particularly your water system. Ideally, your water system is empty because you emptied it out when you last stored your RV, and now, it's time to fill it back up. Sanitizing the entire system, including all hoses and containers, is crucial for safe drinking water and to curb any bacterial growth. We recommend you do so by mixing 1 cup of bleach with 1 gallon of water, adding it to your water tank, then filling until it is maxed out. Run the faucets until you can smell the bleach inside the RV, then close them off and leave this water and bleach mixture intact overnight. After 24 hours have passed, run the faucets and pour out the water several times until no bleach smell or taste is sensed.
Appliances
Before turning on the appliances, there are some things to keep in mind. Starting with the water heater, ensure that it is full before connecting it to power; otherwise, you might burn the heating element, or worse. For your gas appliances, be sure to remove any trapped air in the gas line, such as by lighting up the burners on your stove. Lastly, you'll want to check that your fire extinguisher is still viable and that your carbon monoxide detector has fresh batteries.
Those are a few crucial steps to ensuring your RV is ready for the summer! Before you head out on an adventure, service your RVs at Bartow Ford with the help of a professional. Our experienced team is equipped to help get you rocking and rolling in no time! Visit us at 2800 US 98 N Monday through Saturday!