Get Ready to Tailgate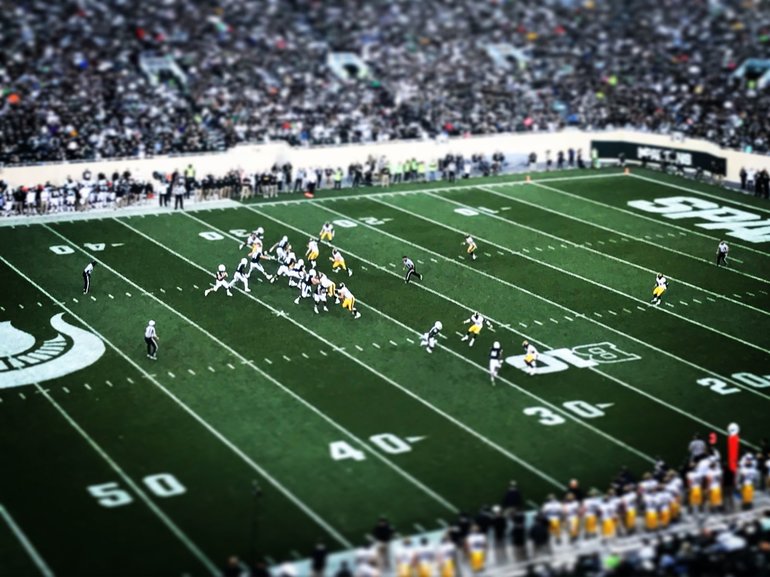 Are you ready for football season? There's more to tailgating than simply showing up! There's food to grill, drinks to chill, and a game to watch. Get your car ready for the game with these tips from your Lakeland area Ford dealership, Bartow Ford.
Put Your Trailer Hitch to Good Use
If you have an SUV or pickup truck, you can make use of your trailer hitch for tailgating. When you have a car full of passengers, you can haul a small trailer full of tailgating gear! If you love to barbeque, but don't like the hassle of loading and unloading the grill, you can opt for a grill that attaches to your trailer hitch and tow it to the game with you. Those who plan on doing some serious cooking can even get a full portable kitchen that connects to a standard hitch!
Cook Ahead of Time
While some foods are best made fresh, it's easy to prepare sides like dips ahead of time. Once you decide your menu for the game, prepare side dishes beforehand, and get the ingredients ready for your main course. Then when it comes to game time, you can just throw everything on the grill and get back to cheering on your team.
Bring a TV
No tailgate is complete without somewhere to watch the game. Bring a TV along so everyone in your group can get a great view. Load it up in your cargo area, or you can even mount it to your SUV or truck! There are TV stands (that can rotate 360 degrees!) designed to work with your tow hitch.
Protect the Bed
If your tailgate plans involve sitting or placing equipment in your truck bed, it's important to take steps to protect it. If you don't already have a bedliner, consider investing in one before tailgating season starts.
With these tips, your tailgate party is sure to be a hit! Make sure your car is up for tailgating by taking it to the service center at Bartow Ford, your Lakeland area Ford dealership. Our service center team will gladly help give your car a quick or detailed inspection. Make an appointment online or call 800-303-4016.