Finding the Right Mechanic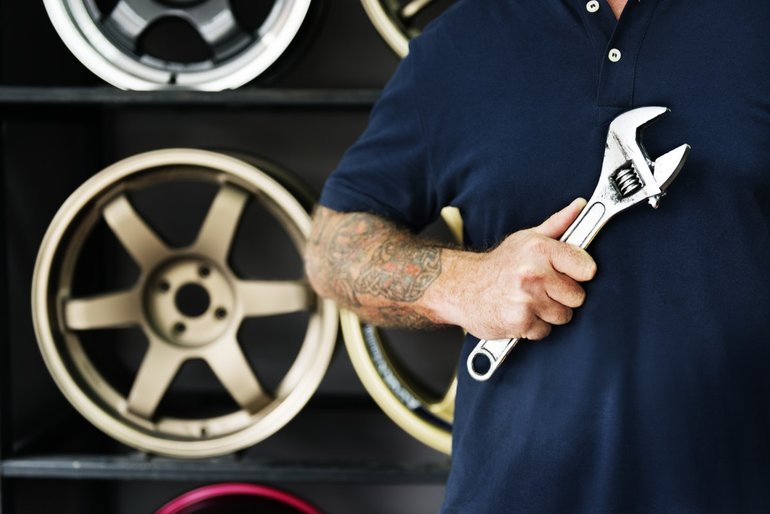 From oil changes to tune-ups, your car sees a mechanic every few thousand miles. Finding the right one for you is important. You want to put your vehicle in reliable hands, you want to trust that they know what they're doing, and — most importantly — you want to make sure that you aren't getting taken advantage of. Bartow Ford, Winter Haven area Ford dealership, has provided top-quality customer care for over 70 years. With an exceptional staff, we can make sure your car is taken care of.
Know You're in the Right Place
When it comes to your vehicle, you want to make sure that the job gets done efficiently at a reliable place. Don't just take the mechanic's word! You can check online reviews to learn about other customers' experiences.
Certified to Provide
You want to use a place that has a full body, certified service shop. Bartow Ford's certified mechanics went through training and are equipped with special tools that allow them to work on specific vehicle models.
Our Quick Lane
Our technicians are trained to keep your car, truck, or SUV running smoothly. With both Master Certified and Senior Master Certified technicians, we are fully trained to handle any need you may have. Our services include:
Oil change

Tire rotation

Coolant flush

Transmission flush

Tire balance

Filter replacement

And more!
Bartow Ford founder Ernest Smith said that, "In order for Bartow Ford to succeed, our organization and its people have obligations which must be continually met. Our first and most important obligation is to provide total satisfaction to each customer. We are to conduct our business in such a manner that there is never any doubt about our ethics or moral standards." When choosing the right mechanic, choose Winter Haven area Ford dealership Bartow Ford. We will make both you and your vehicle a priority. Call 1-800-303-4016 to schedule an appointment.