Exploring SUVs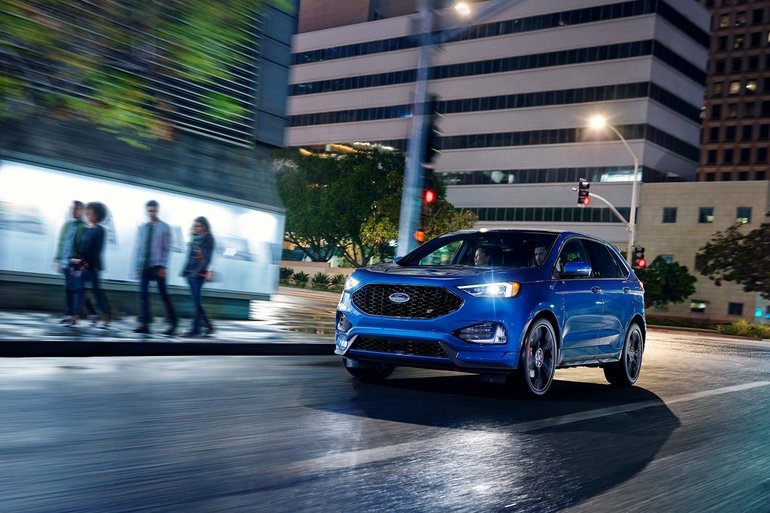 Anyone with a small car knows that backing out of a parking spot can be a challenge. Bigger cars trap you in and completely block your line of vision; it's not until you're almost all the way out of the spot that you can tell if the coast is clear. It's in that moment that small car owners often wish they had a larger vehicle. If you decide you want to upgrade your car to an SUV, your Lakeland area Ford dealership, Bartow Ford, can help you decide which model is right for you.
Why Get an SUV?
Have you ever tried to pack up your sedan for a road trip only to find that your suitcase barely fits in the trunk? SUVs are great for trips, carrying cargo, and bigger families. Since most SUVs have a built-in towing capacity, they're simply a more accommodating body style. SUVs also have excellent gas mileage, with most getting over 30 MPG on the highway. This makes them more fuel efficient and cheaper than trucks — a great option for those looking for a versatile car that's roomy, comfortable, and affordable.
Expedition
The results are in, and the Ford Expedition is Cars.com "Best Full-Size SUV of 2018." With best-in-class-towing, more driver-assist features than any other vehicle in its class, and spacious third-row seating, the Expedition allows you to be efficient, comfortable, and connected.
Ecosport
Starting at under $20,000, the Ecosport is a great option for those who want four-wheel drive and sport-tuned suspension without breaking the bank.
Escape
Available with adaptive cruise control, BLIS cross-traffic alert, and enhanced active park assist, the Ford Escape simplifies your everyday tasks. The Escape has 68 cubic feet of cargo capacity and a hands-free, foot-activated liftgate. Grocery shopping just got easier!
Transit Connect
The Transit Connect Cargo Van is built on flexibility; it can sit five, six, or seven passengers, and if you're moving cargo, all its seats can fold down flat.
Edge
The Edge is the first SUV designed by the Ford Performance team. Integrating power, performance, and handling, it has 335 horsepower, 380 lb.-ft of torque, and a 2.7L V6 turbocharged engine.
Flex
Combining convenience and comfort, the Flex makes everyday tasks simple thanks to its folding rear seats, 10 cupholders, and push-button start.
Explorer
Letting you choose from five trims and three different engines, the Explorer was built for the kids, the dog, your gear, and anything else you might want to take on the road.
With seven options to choose from, there's sure to be an SUV that fits your needs! Your Lakeland Area Ford dealership, Bartow Ford, has a great selection of SUVs and a knowledgeable team who can make sure you get a car you love. Visit us at Bartow Ford, chat with us online, or call us at 800-303-4016.