Engine Overheating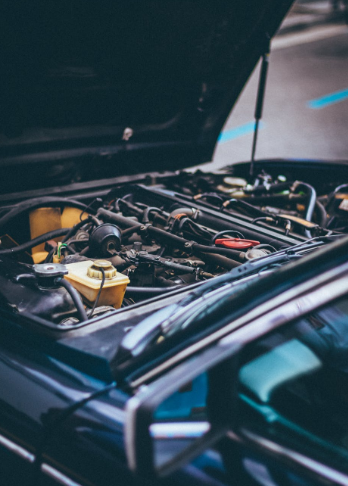 Cars can overheat at any time, but living in Florida, our engines are even more susceptible to extreme temperatures. Bartow Ford, your Lakeland area Ford dealership, can help you recognize the signs of an overheating engine.
Leaking Coolant
Your car's been parked in the same spot for two hours, and it hasn't rained. So what's the puddle of liquid under your car? If the coolant has pooled under your car,there's a leak somewhere in your cooling system. This means your engine is not being properly cooled, leaving it prone to overheating.
Noises
There are two noises your car could be making if the engine is continuously overheating: a ticking noise or a thumping noise. A ticking noise means that your engine oil isn't lubricating engine parts sufficiently. Alternatively, a thumping noise could indicate that your car's cooling system could be functioning inefficiently.
Reduced Performance
If your engine is overheating, your car's performance will suffer. An engine that's running too hot will be unable to deliver enough power to your car. You might notice a slow pickup, lag, or slow response. If your car isn't responding to you the way it normally does, bring it into Bartow Ford's Service Department as soon as you can.
Smells
Thanks to melting plastic, burning oil, and fumes, you might smell your engine running hotter than intended. Any unusual odors are a cause for concern.
Steaming
While a smoking hood may seem like something out of a cartoon, it can happen. An engine running hot can boil the coolant, building pressure in your cooling system.
Temperature Gauge
The clearest indicator that your engine is overheating can be found on your dashboard. A warning line should indicate that your engine is generating excessive heat. You should notice a red thermometer. Conversely, if your engine is running cool, you'll notice a blue thermometer.
A car with an overheating engine is unsafe to drive and should be brought into our Service Department as soon as possible. At Bartow Ford, your Lakeland area Ford dealership, our impressive team of factory-trained specialists can check your engine to see if there is damage. Give us a call at (800) 303-4016.