Driving at Night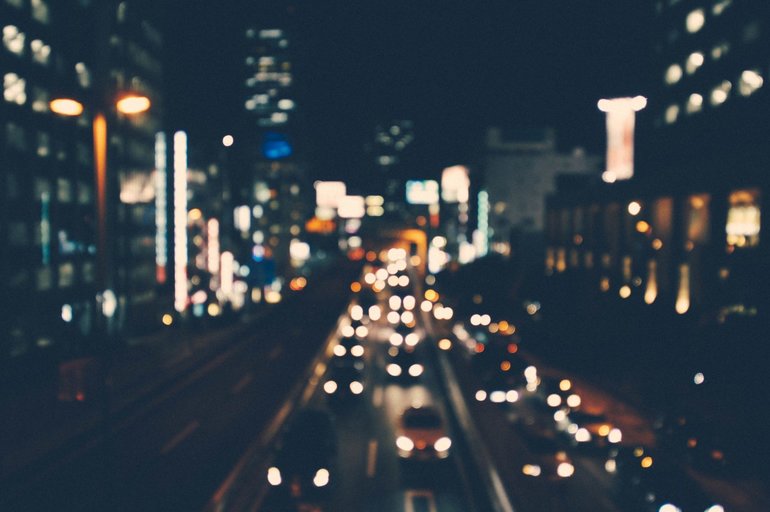 Your Lakeland area Ford dealership, Bartow Ford, wants drivers to stay safe on the road, which is why we encourage you to practice cautious driving at night. With the right car and the right driving techniques, you can minimize the risk of a collision when driving at night.
Correct the Aim of Your Headlights
We've all experienced driving at night and being blinded by an oncoming car's headlights. Unfortunately, most drivers don't think to adjust the height of their headlights — and most headlights aren't aimed at the ideal height. Ideally, you want your lights aimed in a way that maximizes your visibility without blinding oncoming cars. You can find instructions for how to adjust the aim of your lights in your owner's manual, or you can bring your car to our service center and we can help you take care of it.
Dim the Interior Lights
As passengers, we might not notice that our bright phone screen can be a distraction to the driver. Any bright lights in the car negatively impact your ability to see in the dark. To make sure your vision isn't affected, dim the lights on your dashboard and instrument panel, and avoid using the interior lights while driving at night.
Don't Look at Oncoming Lights
Just like bright lights inside your car impact your ability to see in the dark, so will staring at oncoming lights from other vehicles. Because of this, you should only glance at other cars quickly, and avoid staring at them for an extended time, even more than a second or two.
Use Fog Lights
Fog lights aim lower at the ground, a design which helps significantly in foggy weather. They can also help in non-foggy weather as they spread out more than the average low beams, widening your field of vision. As a bonus, their angle also means that small bumps, potholes, and rocks look bigger due to the shadows.
Clean the Windshield and Mirrors
It should go without saying that you want a clean windshield and clear mirrors so you can see, but this becomes more challenging at night. You may not notice streaks on these surfaces until night falls and headlights create a glare. Try polishing your windshield glass with newspaper as a way to remove residue.
The team at your Lakeland area Ford dealership, Bartow Ford, will help you find the perfect vehicle to keep you safe during drives at any time of the day. Visit us, or give us a call at 800-303-4016.