Dings, Nicks, and Dents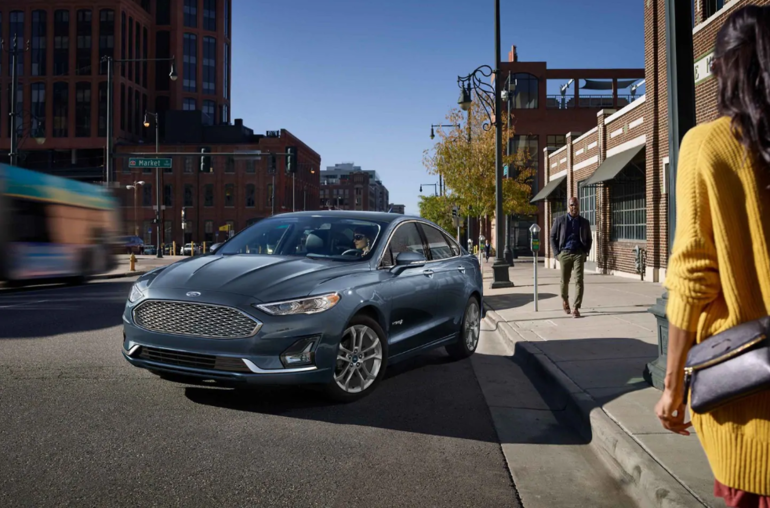 It's not just you. That light pole really did jump up out of nowhere. Luckily, you only tapped it and your car is fi- has chipped paint. It's inevitable; small scratches, dings, nicks, and dents happen. Bartow Ford, your Lakeland area Ford dealership, can help you buff out these minor inconveniences.
Take it to a Professional
If your car is dented, dinged, scratched, nicked, or more, it might seem overwhelming to try to fix it yourself. That's why we're here! At Bartow Ford, we can take care of all of your body shop needs. Our state-of-the-art Collision Center has all of the resources to make your car look brand new again. From dent removal to glass repair, we can help get you back on the road quickly. Using the newest technological advances, our experts are dedicated to your satisfaction — which is why we also have an onsite Rental Department!
Bartow Ford's Collision Center
Bartow Ford's Collision Center was built for your needs! At over 27,000 square feet, we have a fully staffed waiting area, two car paint booths, and a 60-foot truck booth. Our Collision Center offers:
Free estimates

Computerized estimating

Certified Uni-Body specialist

State-of-the-art equipment

Computerized paint matching

Full-service body shop

Downdraft baking paint booths

I-CAR trained technicians

Laser measuring systems and frame pulling
Workmanship Body Warranty
We take pride in our work. The labor we perform on your car is guaranteed against any defect in workmanship as long as you own your vehicle. We also guarantee that, for as long as you own your car, we will correct or repair all defects that are attributed to defective or faulty workmanship in the repair stated on the repair invoice — all at no cost to you. Every repair needs to meet the Bartow Ford standard of quality. Not that this warranty does not apply to parts, material, or equipment that may be covered by the manufacturer's warranty.
At Bartow Ford, your Lakeland area Ford dealership, we can help make your car look brand new again! Give us a call at (800) 303-4016 or schedule an appointment online. To learn more about your car battery, timing belt, and MPG, check out our blog.