Connect to Your Car With FordPass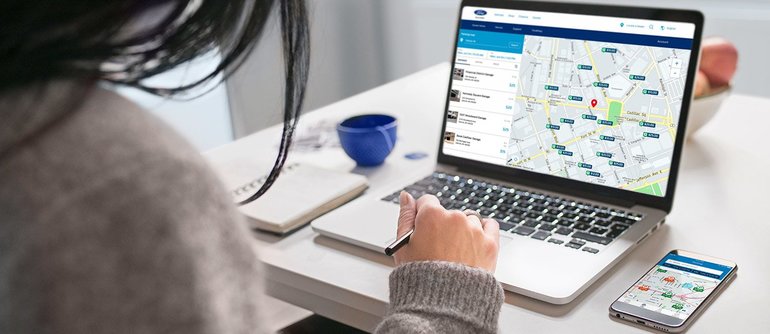 How many times have you driven around the block in search of parking? Or been driving down a road that seems to stretch on for miles, with no sign of a gas station in sight? Thanks to FordPass, an app available on both iOS and Android platforms, you can easily connect to the world around you. With FordPass, you can check for parking, scope out gas prices, and more. Your Lakeland area Ford dealership, Bartow Ford, has the inside scoop on how to utilize this app.
Connect and Control
Want to get into a car that's already cooled down? FordPass can do that. Need to pay your bill? FordPass can do that. Not sure if you need to get gas before work? FordPass can tell you. You can start your car from inside your house, pay your bill, schedule a service appointment, lock and unlock your vehicle, and even check your fuel level!
Information at a Glance
If you're not sure where the nearest parking garage is, FordPass can help you find it. You can search by address, landmark, or neighborhood. In some cases, you can even reserve your spot and pay your parking in advance! No more trying to remember your license plate number just to type it into the meter. FordPass also allows you to see what the gas stations are nearby. You can filter by fuel grade, brand, or pricing!
Your Vehicle and You
Have you ever wondered if you're in need of an oil change, only to find the sticker in your car is missing or faded beyond legibility? Once your vehicle is added to the app, you'll be able to access all of its information and service history — right from your phone! Get service reminders and Vehicle Health Alerts all in the palm of your hand. FordPass makes the everyday inconveniences of driving a thing of the past. The easy-to-use app connects you to your car, incorporating smart home technology into your daily commute. To find a vehicle compatible with FordPass, visit your Lakeland area Ford dealership, Bartow Ford. We have a great selection of vehicles to fit your needs! Chat with us online, or give us a call at (800) 303-4016 today.