Commercial Vehicle Spotlight: 2017 Ford Transit Connect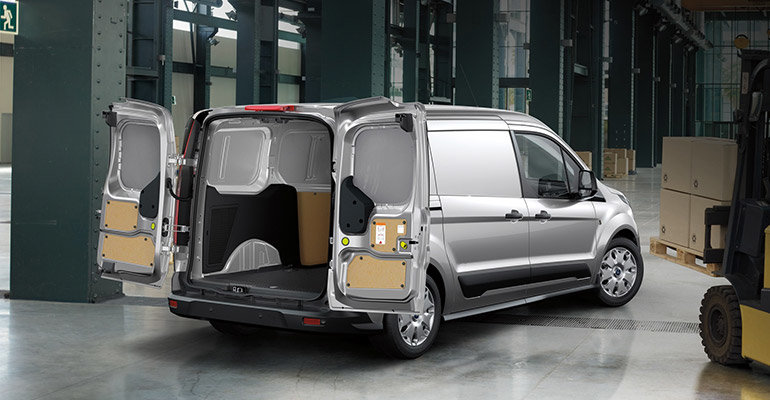 If you're a business owner, you may already be familiar with the benefits of owning a commercial vehicle. They function as a dedicated mode of transportation for your goods, tools, and employees, without putting mileage or wear on your personal vehicle. While many businesses take advantage of trucks for hauling and loading, many others make use of some of the best commercial vehicles in Bartow, commercial vans! Let's discuss one of the best selling vans in the country, the 2017 Ford Transit Connect.
It's Versatile
What makes this vehicle so unique is the fact that it provides drivers with a great variety of options. Some options are determined by the model you choose, such as the XL, XLT, Passenger Wagon XL, and Passenger Wagon XLT. Each model provides slightly different features, especially when it comes to cargo space and luxury features. That being said, all of the models allow for several cargo options, including flat-folding seats that give you close to 150 cubic feet of storage.
The differences in models are typically due to how much flexibility this commercial van provides, allowing any business to meet its needs adequately. You'll find different wheelbases, engines, and roof heights as options when you are buying your Ford Transit Connect.
Affordable
These vehicles start in the low to mid-20s when it comes to pricing. They are incredibly affordable as a business vehicle and provide an average of 19 miles per gallon in the city and 27 mpg on the highway.
Features
You will find all of the same luxury options in this vehicle as in any other Ford vehicle, which means you can ride with the latest in-car tech and the latest in comfort. One of those options is the rear view camera, allowing you to safely back into spots, help you reverse, or even to help align your trailer hitch to the trailer. Seating wise, you can select up to the finest leather for ultimate comfort. You can seat up to 7 or 8 people, depending on your configuration.
And we haven't even begun to scratch the surface! If you're in need of commercial vehicles in Bartow, you have to check this one out! It packs a mean punch of flexibility coupled with affordability, making it an excellent choice for any business's budget. Visit Bartow Ford today at 2800 US 98 N or give us a call at 800-303-4016 for more information.