Cleaning Out Your Car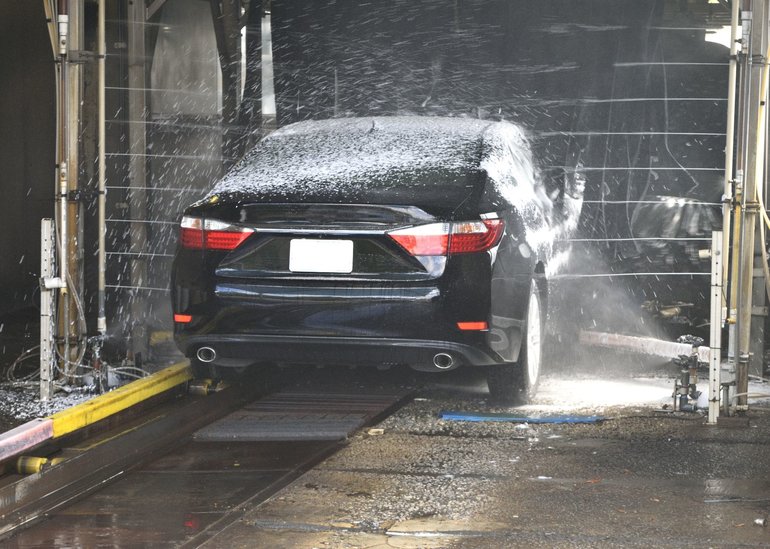 With how much time we spend in the car, keeping it clean should be at the top of our to-do list. Next time you clean your car, do more than just put it through the car wash. An interior cleaning is just as important as an exterior, so make sure you clean between seats, inside dust vents, and all other small areas you might tend to overlook. Take the time to scrub your car with these tips from your Lakeland area Ford dealership, Bartow Ford.
To Start
The most important thing when cleaning out your car is to get rid of the trash. Check the backseat, the trunk, and under the seats. You never know where trash can hide! Next, take out your floor mats and throw them in the washer. You can also scrub them with stain remover or an upholstery cleaner and let them air dry.
The Upholstery

Between coffee runs, snacks, and dinner-on-the-go, it may seem impossible to clean your seats. Start by using a Magic Eraser to get any ice cream, spilled coffee, or who-knows-what off the vinyl and leather in your car. For cloth seats, shampoo them with a diluted all-purpose cleaner, and then scrub with a sponge, washcloth, or brush. If animal hair is your main concern, use a hard bristle brush to loosen up the hair and suck it up with a handheld vacuum, or spray the hair with water and use a paper towel or squeegee to wipe it up.
The Details
Now it's time to focus on the smaller parts of your car. Use a cloth or a foam paint brush to get the dust out of your AC vents. Wipe down the dashboard, car handles, cup holders, gear stick, and radio with an all-purpose cleaner. For embedded dirt, try scrubbing with a toothbrush. After, polish the leather in your car using some olive oil.
Your final step is to vacuum out your car. Make sure to go over any of the vents you dusted and get in between the seats. To add a fresh scent, spray the seats with fabric refresher. Then, your car is as good as new! A clean car makes your morning commute more enjoyable, so make time to detail your car at least once a month. With these tips from your Lakeland area Ford dealership, your car will feel like it just spent a day at the spa.