Built Ford Proud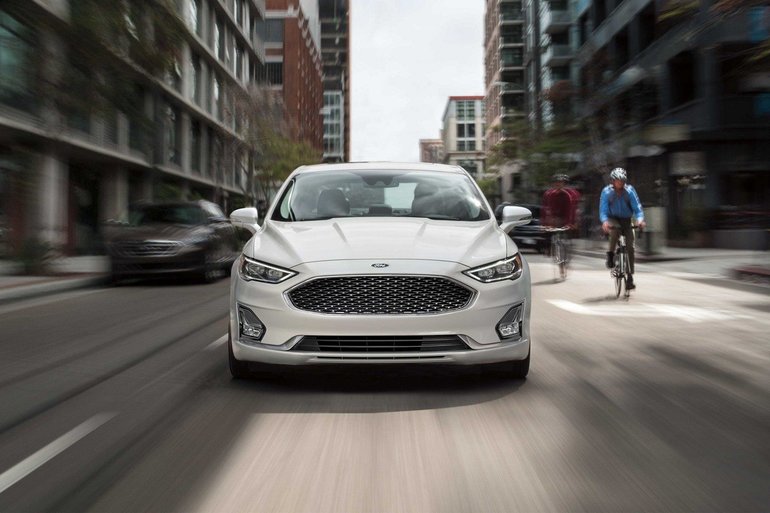 Innovation. Award winning. Tough. When you think Ford, you think about a commitment to building great vehicles. Ford's newest marketing campaign, "Built Ford Proud," showcases the brand's leadership in the industry. The new campaign is infused with pride, confidence, and even a touch of swagger. It shows off the company's legacy of building award-winning cars, trucks, and utilities, and focuses on Ford's ambition to lead the way in hybrids and smart vehicles. Bartow Ford, your Winter Haven area Ford dealership, shares what you need to know about Ford's newest campaign.
Ford's Winning Portfolio
Ford is dedicated to creating an environmentally-friendly driving experience. The new lineup of cars will include more electric vehicle choices and more hybrid models, all equipped with Ford Co-Pilot360. By making a large investment in hybrids, Ford is establishing itself as an industry leader. Not only will Ford be introducing brand-new hybrid and electric vehicles, but they'll also be updating popular vehicles to offer eco-friendly versions. By 2022, Ford plans to offer over 40 different vehicles that are fully electric or hybrid.
In addition to creating an eco-friendly driving experience, Ford is launching revamped models of the cars you already know and love. This includes a new Mustang GT500, a new F-Series Super Duty, and a new Transit full-size van. Additionally, an all-new fully electric performance utility will be coming in 2020.
Building a Better Customer Experience
Whether it's earning a star for every cup of coffee or frequent flyer miles, people love to be rewarded. Ford is proud to introduce new customer service actions that are not only aimed at making vehicle ownership easier but recognize each customer for their loyalty. This new rewards program, set to launch in early 2019, will let customers earn points that can be used towards sales, services, and other experiences. The rewards program will be built into FordPass, keeping everything in one app.
Ford is helping its customers go further. With its dedication to eco-friendly vehicles and the customer experience, its vehicles really are built Ford proud. If you're looking for a new vehicle, stop by Bartow Ford, your Winter Haven area Ford dealership. You can browse our inventory online, visit us in person, or contact us at (800) 303-4016.