America's Best Selling Truck For Over 40 Years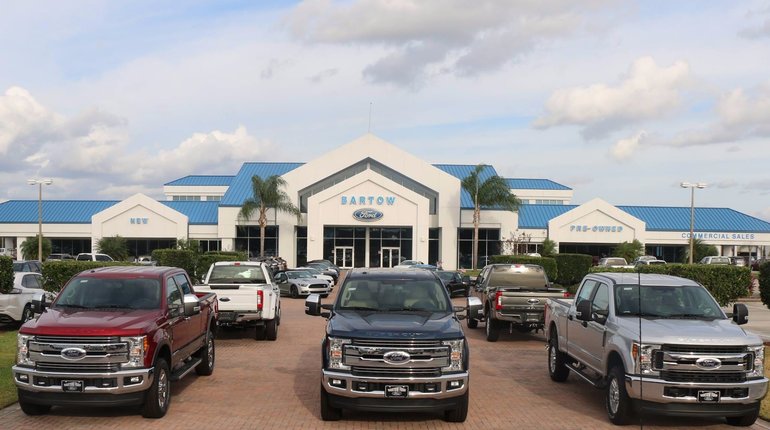 For the past four decades, Ford's F-Series have been the best-selling trucks in the entire nation. 2016 marked the 40th year of top sales with 820,799 sold around the country. A feat as remarkable as this is only possible from a manufacturer as adaptable and ahead of its time as Ford. At Bartow Ford, we're proud to play a significant role in this monumental achievement and will continue to do so as the premier Ford Lakeland dealership. Let's break down how these trucks have been successful for so long.
Innovation
One of the primary reasons for Ford's ability to remain at the top has been their drive for innovation. Whether it is implementing new technologies to provide greater performance, or making the necessary improvements to increase comfort, Ford has always been at the forefront. Their push to deliver better and greater products for consumers each year has solidified their relationship with truck lovers around the country. They have and will continue to provide the best vehicles at the best prices for all consumers.
Tenacity
Forty years is nothing to scoff at, particularly when you consider the changes the country and economy have experienced during that time. We've seen the costs of resources fluctuate significantly, as well as the cost of fuel. Despite those challenges, Ford has held on strong and pushed through to serve the needs of workers and daily drivers alike. The F-Series has been the top-selling vehicle overall for the past 35 years, outselling every car, truck, sedan, and SUV.
Adaptability
When it comes to adapting to market demands, Ford has done it right. They listen to what consumers want and need and they deliver. Whether it has been to provide more luxury features or reduced emissions in a powerful truck, Ford has given consumers what they want. It is their ability to adapt to changing consumer demands that have served as a crucial part of their success.
At Bartow Ford, we truly admire what Ford has brought to the table and cannot wait to see what the future holds. Here's to 40 more years! If you're interested in an F-Series, come to the premier dealership for Ford in Lakeland. We are located on 2800 US 98 North and are open Monday through Saturday.