Aftermarket Oil Filters Can Cost You
January 18 2017,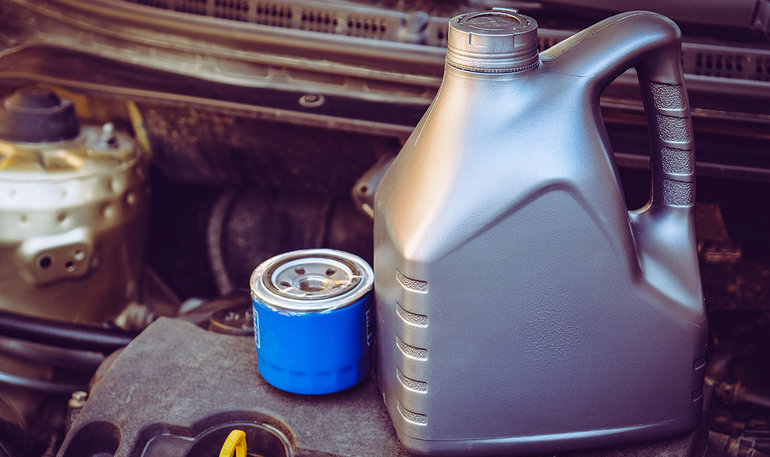 Aftermarket Oil Filters Can Cost You
In an effort to save money, some drivers have opted to use an aftermarket oil filter.
Unfortunately, though, that can cost you more in the long run.
The Job of the Oil Filter
The oil filter helps remove contaminants from your car engine's oil that can accumulate over time as the oil keeps your engine clean.
Clean motor oil is important because if the oil is left unfiltered, it can become saturated with tiny, hard particles that can damage surfaces in your engine.
How Oil Filters Work
The outside of the filter is a metal can with a sealing gasket that allows it to fit tightly against the engine's mating surface. The engine's oil pump moves the oil directly to the filter, where it enters from the holes in the perimeter of the base plate. The dirty oil is pushed under pressure through the filter and back through the filter's central hole, where it re-enters the engine.
What's The Difference?
There's a big difference between generic, mass-merchandised oil filters and top-quality filters built to strict original equipment standards. The generic filter may have a pretty paint job and attractive packaging, but it may cause serious problems for your engine.
OEM Filters
OEM filters are those that are manufactured and sold by the same manufacturer as the original equipment piece. These are the same models of filters that are found with the original piece of equipment at the point of sale. Others refer to OEM as the factory original.
For Ford vehicles, Motorcraft parts – including, of course, oil filters – is the OEM brand: Designed, engineered and recommended by Ford Motor Company, and they have undergone extensive laboratory and on-the-road testing to maximize the performance of Ford vehicles.
Better, the friendly technicians and specialists at Bartow Ford can make sure you get the right parts for your vehicle.
Aftermarket Filters
By comparison, aftermarket products have not been created by the same manufacturer; they are a generic version of the original.
Why Are Aftermarket Filters a Possible Problem?
Simply put, they just might not fit as well.
Because of this, they sometimes plug easily, which can lead to dirty oil entering the engine, which then leads to increased maintenance costs.
In contrast, Motorcraft oil filters provide complete filtration of engine oil, which ensures high performing fuel injectors and long engine life.
Call the oil change/oil filter experts at Bartow Ford if you have any questions, or if you need a diesel oil change at a great price-- $58.95. For more info, call 863 533-0425.