Adjusting Your Car's Mirrors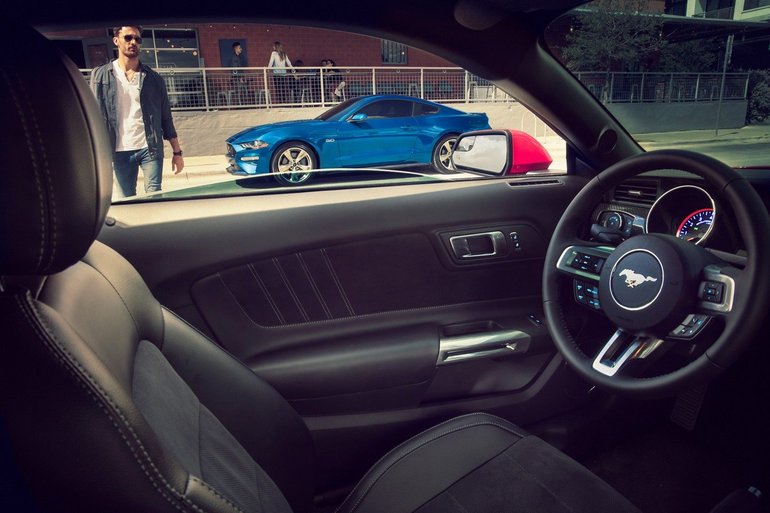 Safe driving starts with safe habits. That means making sure your mirrors are properly positioned to eliminate any blind spots; it's crucial to be aware of everything that's happening around you. Learn how to adjust your mirrors with these tips from Bartow Ford, your Lakeland area Ford dealership.
Adjusting Your Mirrors
In order to utilize your mirrors to help you be a safe driver, they need to be positioned properly. When correctly positioned, you should be able to see directly behind your car using the inside mirror, as well as into the spaces next to the rear corners of your car with the side mirrors.
The Inside Mirror
Also known as the rearview mirror, this helps you to glance at the road behind you without having to turn your head. The mirror should be at an angle where you can see the entire rear window. For drivers six feet or taller, you might want to position the mirror upside down, if possible. This can help raise the bottom of the mirror one to two inches, eliminating blind spots.
If you're driving at night and are suddenly blinded by another driver's headlights, your mirror can also be adjusted to deflect the light. Simply flip the small tab located at the bottom of your mirror. This will change the angle, stopping headlights from blinding you.
Side-View Mirrors
There are two mirrors you need to adjust: the driver's side and the passenger's side. These are used to help you see your blind spots. When adjusting side-view mirrors, you want to be able to see the road behind you a small part of your car (the back corners).
Using Your Mirrors
Now that your mirrors are properly positioned, it's time to use them! In addition to doing a constant scan of all of your mirrors when you drive, your mirrors can help you:
Merge onto highways

Parallel park

Pull a trailer
Properly adjusted mirrors prevent any blind spots, helping to keep you safe on the road. If you're looking for a car with incredible safety features, consider one with Ford Co-Pilot360. This feature offers advanced driver assistive technologies to keep you safe on the road. Contact your Lakeland area Ford dealership to learn what models include this advanced safety technology.