AAA Green Car Guide Awards 2017 F-150 With Top Green Vehicle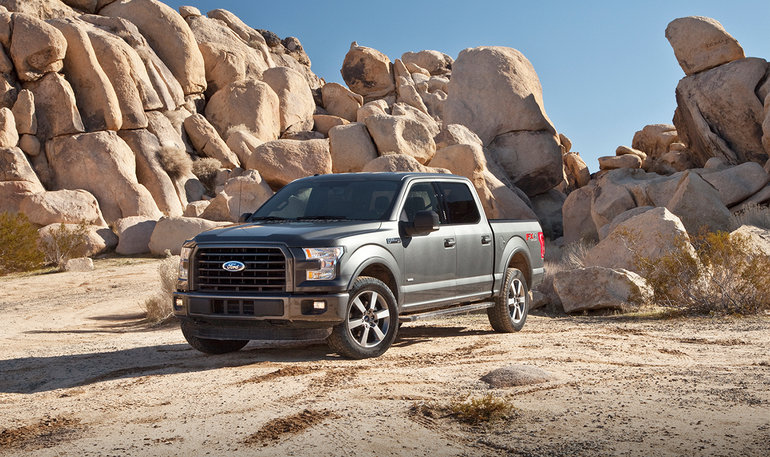 Every year, the AAA Green Car Guide releases its top picks and awards for vehicles that perform best when it comes to fuel economy. These results are derived from their own thorough testing, as well as the testing and figures from the Environmental Protection Agency (EPA). To best educate the consumer, Green Car Guide awards the best-in-class vehicle its "Top Green Vehicle" title, which this year was earned by the 2017 Ford F-150. Unlike the other car dealerships in Lakeland, FL, Bartow Ford stocks only the best vehicles available. Let's discuss why we're so proud of this exemplary truck!
Stat Breakdown
You might be thinking that a truck would not be the most fuel-economizing vehicle out of all of the cars out there, but remember that comparisons can only be made between vehicles of the same class. That's why they aren't comparing a small sedan and a heavy duty truck, as that would be akin to comparing apples and oranges. The F-150 4×2 2.7-liter EcoBoost V6 engine is the winner with an average of 19 miles per gallon in the city and 24 on the highway.
How Is This Accomplished?
The only way this type of fuel economy is achieved is through impressive innovation from Ford Engineers. Their work has improved the overall efficiency of the engine and other components to create a more reliable, efficient vehicle. Specifically, Ford's Start-Stop technology and the first 10-speed transmission on a production truck are what has led to the majority of these advancements.
Why It Matters
The importance of these improvements is monumental, as consumers are becoming more socially conscious, while still requiring significant performance out of their trucks. Further, despite relatively low fuel prices this year, consumers still demand vehicles that will save them as much as possible at the pump. It is our relentless push towards better technologies that are driving innovation in the vehicles we use on a daily basis.
Right now you can stop by Bartow Ford, one of the best car dealerships in Lakeland, FL, and pick up one of these Top Green Vehicle Ford F-150s in your favorite color. We have plenty of options for you to choose from and test drive! Visit us at 2800 US 98 North, Monday through Saturday.