A First Look at the 2019 Ford Transit Connect Wagon
March 29 2018,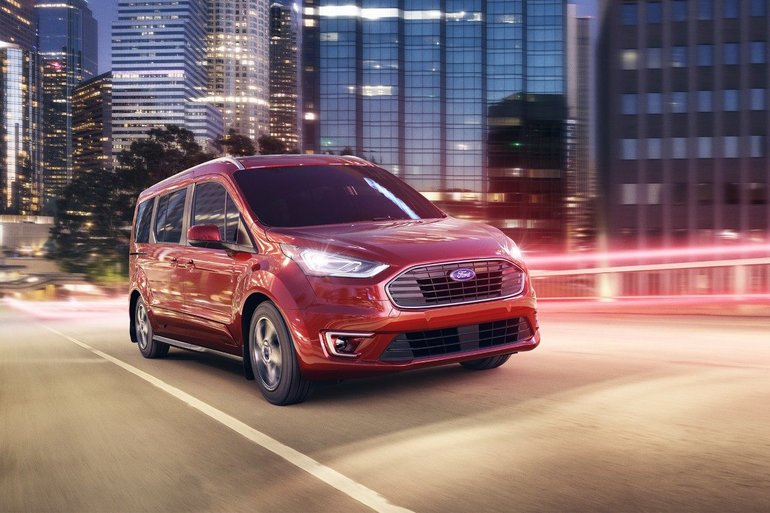 Most of the time you have to pay the price to get extra seating in a vehicle. But with its new Transit Connect Wagon, Ford hopes to capture a market that has a need for a seven-passenger vehicle without that hefty price tag. The new wagon is expected to be in the mid-$25,000 range, making it half the price of the Expedition Ford. For larger families, this means an affordable vehicle with extra seating. Designed for on-the-go families on a budget, the Transit Connect Wagon has mass appeal - for everyone from Millenials with budding families to seniors.
No Unnecessary Extras
At first glance, the Transit Connect Wagon sets itself apart from the typical minivan with its unique boxy look and large windows all around. You won't find distracting extras like built-in vacuum cleaners. It also doesn't include self-closing doors, but for the price, vehicle owners will likely be fine closing their own doors.
Wide Appeal
Those in the industry feel that the Transit Connect Wagon will be popular among everyone- from Millennials to Seniors. Millennials with growing families will have plenty of room to store their children's ballet and soccer gear, as well as add extra car seats when the time comes. Baby boomers will find the Wagon similar to the Volkswagen van from their younger years, and seniors will benefit from not having to step up or down when entering or exiting the vehicle.
Tech Extras
Although the wagon may not have power doors or a DVD player, it does have many of the technology features today's customers demand. Pre-collision assist comes standard, as does predictive cruise control, both designed to reduce accident risks. The wagon also has flexible seating and extra cargo space. Five passenger seating is standard, but third row seating can be added on request to bring total passenger space to seven. The vehicle also gets good gas mileage, with an estimated 30 mpg.
Customers of Bartow Ford Winter Haven, FL can learn more about the 2019 Ford Transit Connect Wagon by visiting our location. We'll be happy to describe the new features, as well as keep customers informed as soon as a delivery date for the new vehicles arrives. In addition to the wagon, we're happy to help match customers with the perfect vehicle to fit their own unique lifestyle needs.