3 Benefits of Having a Vehicle with a "Military Grade" Aluminum Body Construction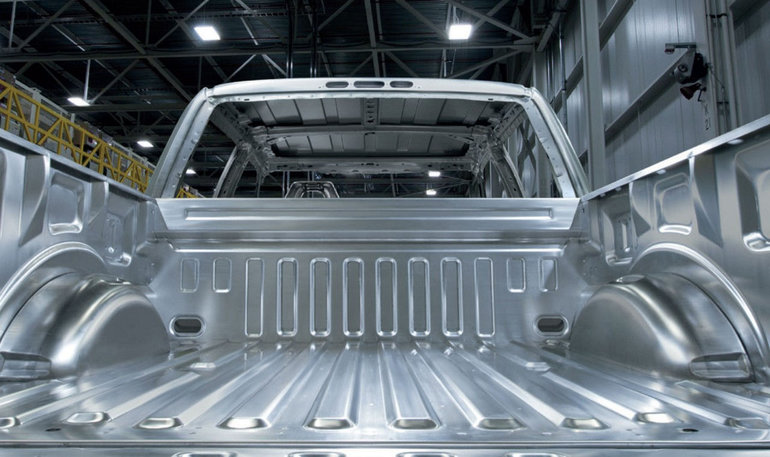 When it comes to innovation, Ford is always at the forefront. It was no different when Ford first developed and put into place a high-quality aluminum body and frame on their vehicles back in 2014. A "military grade" aluminum body provides several benefits for consumers, resulting in longer lasting, better-performing cars, and trucks. As one of the leading car dealerships in Lakeland, FL, Bartow Ford is always delivering the best for our consumers. Keep on reading to find out about three benefits of an aluminum body and how this technology is making better vehicles for consumers like you.
Corrosion resistance
The body is comprised of high-grade aluminum alloys that have been used in many arduous applications, such as aerospace and commercial transportation. This aluminum is tough and corrosion-resistant, which will undoubtedly improve the longevity of your vehicle, as many often succumb to weathering issues. Ford cites that this choice is what consumers need as it can handle a lot more than other metals and previous models.
Lightweight
Another significant benefit to the aluminum body is the fact that it's tough, despite being lightweight. In fact, it is tougher than previous frame materials and can withstand bumps and knocks better, which results in fewer dents and dings. On the F-150, Ford was able to shave 700 lbs of weight as compared to the previous year's model solely by changing this design aspect. That results in the same truck and engine being able to tow and haul more weight than before, which is always a better outcome for consumers.
Strength-Tested
One of the biggest reasons why Ford has pushed this new material is because of it is stronger and, thanks to extensive testing, Ford has verified it. For the F-150, Ford performed both lab tests and street/outdoor tests on the material. They ran for at least 10 million miles, covering as many possible scenarios as possible. They even placed the truck in a Baja competition lasting over 800 miles in rough terrain and desert, simply to test durability. The results came back proving it was indeed a better material.
What's all this mean for you? It means you're getting better vehicles by purchasing from Bartow Ford. As your car dealership in Lakeland, FL, we have all of the vehicles you might need to get work done and to play. Visit us at 2800 US Highway 98 N any Monday through Saturday to check out everything we have.