2018 Ford Truck Comparison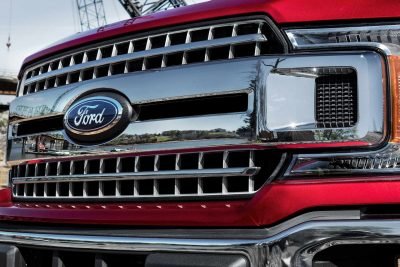 Although fairly similar on the outside, there are stark differences between Ford's F-Series pickup trucks, particularly between the F-150 and the Super Duty models, the F-250 and F-350. Today, our truck experts provide a comparison of these three different models, all of which have seen improvements in the 2018 models. Our goal at Bartow Ford is to help you decide which of these models is the best fit for you, taking into consideration your needs, wants, and budget.
Performance and Powerful Features
All of these trucks are packed with powerful features capable of performing under heavy load conditions. However, The F-150 tends to provide more flexibility in everyday situations such as towing, loading, or off-roading, whereas the Super Duty models are primarily considered work vehicles. The F-250 and F-350 offer options with more powerful engines, capable of providing incredible amounts of horsepower and torque for the heavy lifting that the workplace may require.
In respect to the engines, F-150 customers have a new one to choose from. It's a newly revamped 3.0-liter Power Stroke turbodiesel V-6 engine outputting 250 horsepower and 450 lb-ft of torque. The F-150 Raptor, a truck perfect for off-roading, pumps out 450 hp and 510 lb-ft of torque, just as it did last year. Ford's F-250 and F-350 have engines that reach as much as 440 hp and 925 lb-ft of torque, providing serious hauling performance.
Great-Looking Trucks
The 2018 F-150 model has a redesigned front and rear, with the lights and grille looking sleeker than ever. The Ford Super Duty trucks received a major redesign to provide a comfortable and quiet cabin, advanced tech inside and out as well as premium trim options to make it the pinnacle of the heavy duty class.
If you are contemplating which Ford truck to purchase, be sure to consult the truck experts at Bartow Ford. Our team of experienced professionals is extremely knowledgeable and looks forward to helping you find the perfect truck.
Bartow Ford has been selling Ford Winter Haven vehicles for more than 60 years. We're conveniently located on 2800 US HWY 98 North and are open Monday through Saturday. We'd love the opportunity to prove to you we're different from our competitors. Don't go the wrong way; let us be your dealership of choice to service your vehicle or perhaps purchase a new one! Have additional questions? Give us a call at 1-800-303-4016 or contact us by sending us a message online.